Back to category

Number plate holder 'Euro'
-5%
£ 4.91
£ 4.66
Incl. VAT
Material: Plastic Colour: Black Quantity: per Unit Warranty: 2 years
---
Free 30 days span> exchanges

Any part span>, any car

Fast span> delivery

Expert span> support

Specifications

License plate holder 'Euro' the license plate must be screwed on it is not a "click" holder

---

| | |
| --- | --- |
| Material | Plastic |
| Colour | Black |
| Quantity | Per Unit |
| Warranty | 2 years |

Applicability

This product is universally applicable. Universal products have no specific match to a car make and model. Instead, the products are designed for broad applicability. Because of the broad applicability they are less expensive. How do you know that a universal product is suitable for your car? Please be aware that universal products are bought at your own risk. Use the product specification to check whether the product is suitable for your car. If you want to replace an original part with a universal product, modifications to the part or your car may be needed in order to fit the product.

Manufacturer

Carpoint is famous for its car accessories. In addition, Carpoint is also expanding the range of tools, trailer parts and replacement parts.

Carpoint offers quality car accessories that are equipped with all necessary certifications and approval marks. This allows you to assemble Carpoint products with confidence and you have long-term enjoyment of your purchase.

Carpoint distinguishes itself on the following issues:

- Specialized in Car & Bicycle Accessories
- Spacious assortment of 17,000 accessories
- Always equipped with TUV / GS, CE and E / e certifications
- Good value for money

These are currently the most popular product groups of Carpoint:
- Snow chains
- Seat covers
- Rim Tree/Rim holders
- Auto covers and ice blankets
- Start cables
- Wheels
- Garage and pots
- Auto accessories

Many Carpoint products we deliver from our own stock, which usually deliver the products within one day.


Delivery time

Expected shipping date:

The day after tomorrow

Reviews

3

-no further explanation given-

Fine. What more can be written about it? Good quality plastic, not too thin.

Fine. Good price / quality.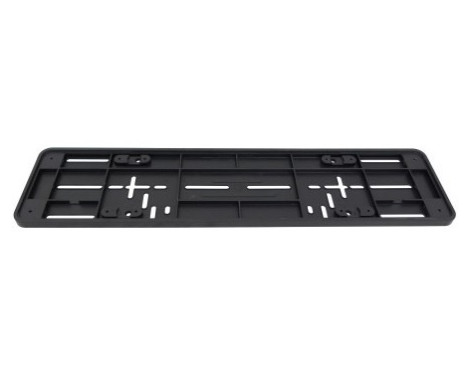 Number plate holder 'Euro'
£ 4.66