Back to category

Tie Rod End DB-ES-0829 Moog
-39%
£ 27.91
£ 17.08
Incl. VAT
Outer diameter 1 [mm]: M16x1.5 Thread Type: With right-hand thread Fitting Position:
---
Free 30 days span> exchanges

Any part span>, any car

Fast

shipping: 2 days

Expert span> support
Customer service: currently not available
Ask your question at our product specialists.
Questions and answers.

Fit guarantee, show parts suitable for your vehicle.
or .
Specifications

---

| | |
| --- | --- |
| Outer diameter 1 [mm] | M16x1.5 |
| Thread Type | With right-hand thread |
| Fitting Position | Right (driver's side) |
| Packing Type | Box |
| Packaging length [cm] | 11,2 |
| Packaging width [cm] | 10,8 |
| Packaging height [cm] | 14,2 |
| Warranty | 2 years |

Applicability

MERCEDES-BENZ

| | |
| --- | --- |
| | G-CLASS |
| | G-CLASS (W463) | 1989.09-??? G 500 (463.234, 463.239) - 3982ccm, 422pk, 310kw - M 176.980 |
| | G-CLASS Cabrio |
| | G-CLASS Cabrio (W463) | 1989.09-??? G 500 (463.202) - 5461ccm, 388pk, 285kw - M 273.963, M 273.969 |

RENAULT TRUCKS

| | |
| --- | --- |
| | MESSENGER Box |
| | MESSENGER Box Body/Estate | 1990.09-1999.06 B 110.45 4x4 (4x4F06) - 2800ccm, 106pk, 78kw - 8140.23.2565 |
| | MESSENGER Box Body/Estate | 1990.09-1999.06 B 120.55 (FN60F5) - 2500ccm, 116pk, 85kw - 8140.47.2585 |
| | MESSENGER Box Body/Estate | 1990.09-1999.06 B 120.55 (FN60F7) - 2800ccm, 122pk, 90kw - 8140.43.2585 |
| | MESSENGER Platform/Chassis |
| | MESSENGER Platform/Chassis | 1990.09-1999.06 B 110.45 4x4 (4x4F06) - 2800ccm, 106pk, 78kw - 8140.23.2565 |
| | MESSENGER Platform/Chassis | 1990.09-1999.06 B 120.35 (FN40B5) - 2499ccm, 116pk, 85kw - 8140.47.2530 IDR, 8140.47.2590 |
| | MESSENGER Platform/Chassis | 1990.09-1999.06 B 120.35 (FN40B7) - 2800ccm, 122pk, 90kw - 8140.43.2585 |
| | MESSENGER Platform/Chassis | 1990.09-1999.06 B 120.55 (FN60F5) - 2500ccm, 116pk, 85kw - 8140.47.2585 |
| | MESSENGER Platform/Chassis | 1990.09-1999.06 B 120.55 (FN60F7) - 2800ccm, 122pk, 90kw - 8140.43.2585 |
| | MESSENGER Platform/Chassis | 1990.09-1999.06 B 120.65 (FN60F6) - 2500ccm, 116pk, 85kw - 8140.47.2585 |
| | MESSENGER Platform/Chassis | 1990.09-1999.06 B 120.65 (FN60F8) - 2800ccm, 122pk, 90kw - 8140.43.2585 |
| | MESSENGER Truck |
| | MESSENGER Truck Tractor | 1994.01-1999.06 B 120.55T (FN60F5) - 2500ccm, 116pk, 85kw - 8140.47.2585 |
| | MESSENGER Truck Tractor | 1994.01-1999.06 B 120.55T (FN60F7) - 2800ccm, 122pk, 90kw - 8140.43.2585 |

Original part numbers

| | |
| --- | --- |
| 50 00 807 554 | RENAULT TRUCKS |
| 81.95301.0077 | MAN |
| 000 330 87 35 | MERCEDES-BENZ |
| 000 463 32 29 | MERCEDES-BENZ |
| 50 00 814 097 | RENAULT TRUCKS |
| 0 4248 0024 | IVECO |
| 81.95301.0388 | MAN |
| 000 330 67 35 | MERCEDES-BENZ |
| 50 00 514 097 | RENAULT TRUCKS |
| 000 338 24 10 | MERCEDES-BENZ |
| 81.95301.6321 | MAN |
| 4249 1937 | IVECO |
| 000 330 85 35 | MERCEDES-BENZ |
| 1190778 | VOLVO |
| 002 460 16 48 | MERCEDES-BENZ |
| 000 330 06 35 | MERCEDES-BENZ |
| 1517449 | VOLVO |
| 50 01 844 136 | RENAULT TRUCKS |
| 000 330 03 35 | MERCEDES-BENZ |
| 0 4249 1937 | IVECO |
| 81.95301.6303 | MAN |
| 81.95301.6134 | MAN |
| 1518142 | VOLVO |
| 4248 0024 | IVECO |
| 50 01 858 757 | RENAULT TRUCKS |
| 000 460 72 48 | MERCEDES-BENZ |
| 81.95301.6142 | MAN |
| 50 01 860 770 | RENAULT TRUCKS |
| 000 330 24 10 | MERCEDES-BENZ |

Manufacturer

The Federal-Mogul Moog line is the favorite brand of replacement chassis parts by professional technicians. Moog products are available for your steering and suspension problems and facilitate installation. The components are always provided with a clear installation description.

Delivery time

Expected shipping date:

25-01-2021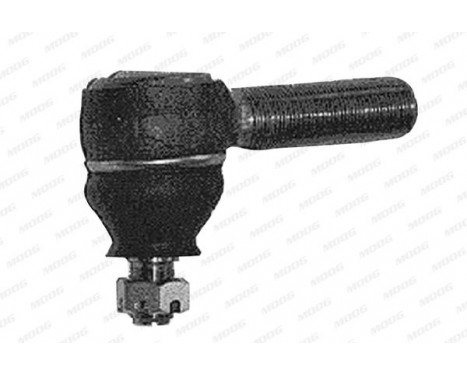 Tie Rod End DB-ES-0829 Moog
£ 17.08